Our Dentists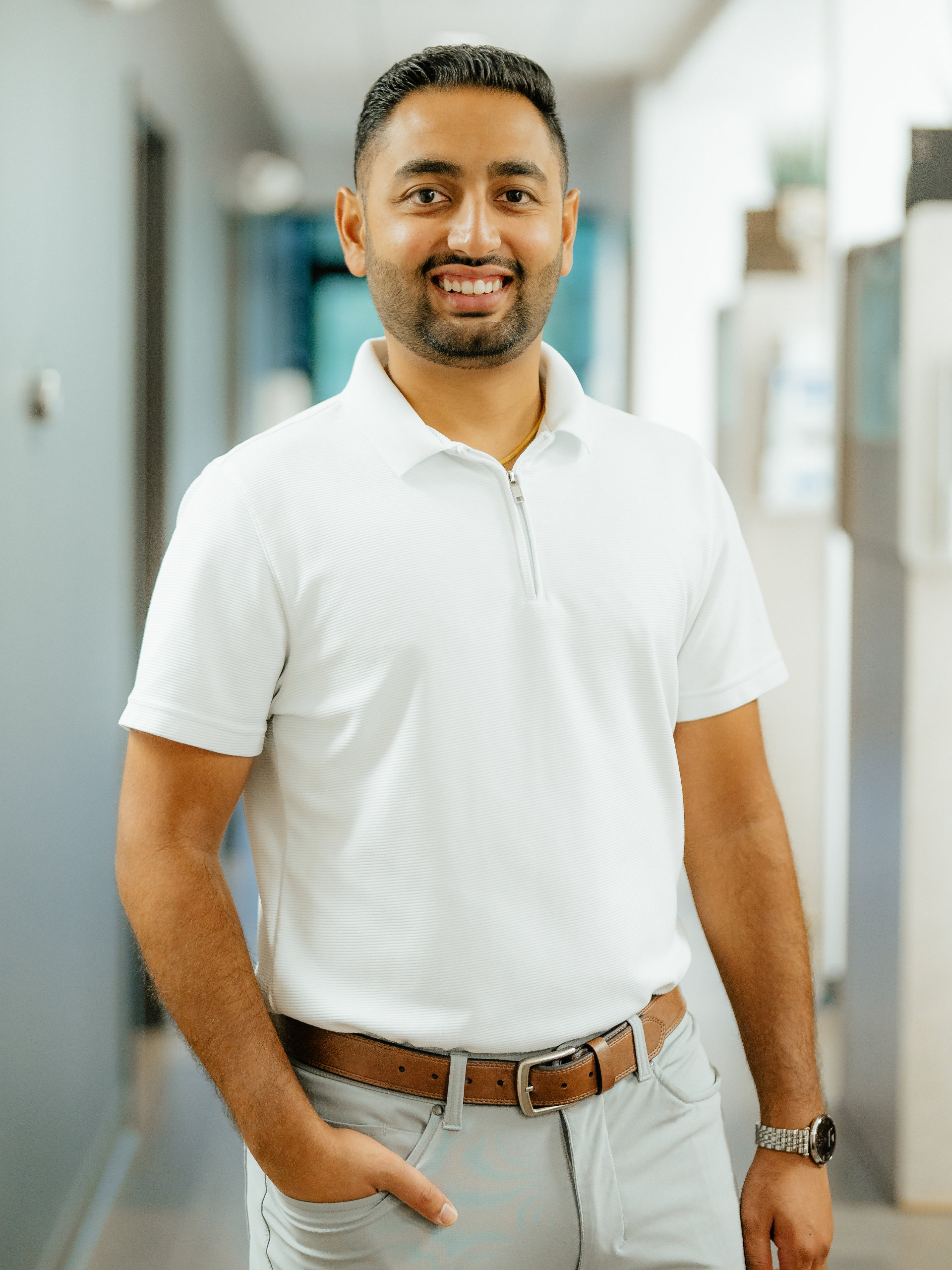 Dr. Bhavin 'Bob' Parbhu
Dr. Bob is originally from St. Louis. He attended the University of Missouri – Kansas City where he studied Business Administration before deciding he wanted to be a dentist. After completing his undergraduate education, he went on to earn his Doctorate in Dental Surgery also from UMKC. He expanded his skills after dental school by completing multiple CE courses in comprehensive treatment planning along with placing and restoring dental implants and dental surgery. 
Prior to coming to Capstone Dentistry, Dr. Bob ventured off to Austin, Texas for a few years to practice dentistry. Although, he loved the good food and the adventure, his heart brought him home back to Kansas City. Now, Dr. Bob is married Dr. Arti Parbhu, who has also joined our practice. Together they plan to settle and build a life in Kansas City. Whenever Dr. Bob isn't practicing dentistry, you can find him anywhere from the local shops to the golf course to spending time outdoors and trying the newest restaurants in town.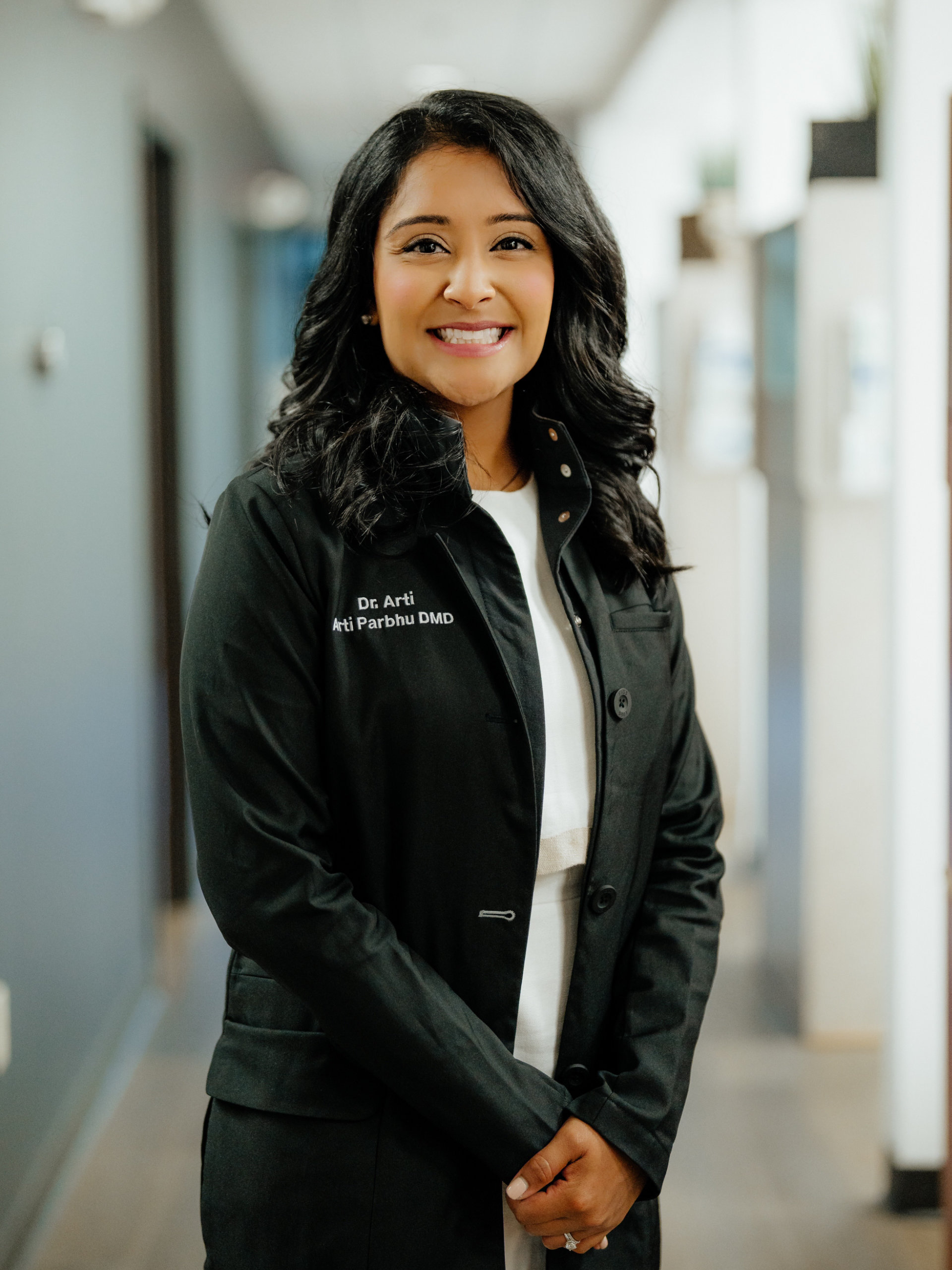 Dr. Arti Parbhu
Dr. Arti, originally from Georgia, moved to Kansas City after getting married to Dr. Bob. Dr. Arti completed her undergraduate studies at the University of Georgia with Honors majoring in Biology. She earned her Doctorate from the Dental College of Georgia in Augusta, GA. Dr. Arti went on to practice in private practice for a few years in Atlanta, Georgia before moving to KC. Dr. Arti is a dental care provider for patients of all ages. She specializes in diagnosing, preventing, and treating diseases and conditions associated with the overall dental and oral health.
Dr. Arti is passionate in treating patients in all phases of dentistry. Her greatest joy is bringing a smile on a patient's face. She enjoys getting to know and spending one-on-one time with all of her patients allowing her to formulate individualized treatment plans catering to her patient's needs and wants. Dr. Arti lives and practices by the quote, "Do to others as you would have them do to you."
When Dr. Arti isn't practicing dentistry, she loves spending time with her family, being in the outdoors and painting. You can find her anywhere from numerous hiking trails to the beautiful parks. She also enjoys traveling to new cities and countries when she can.
Our Team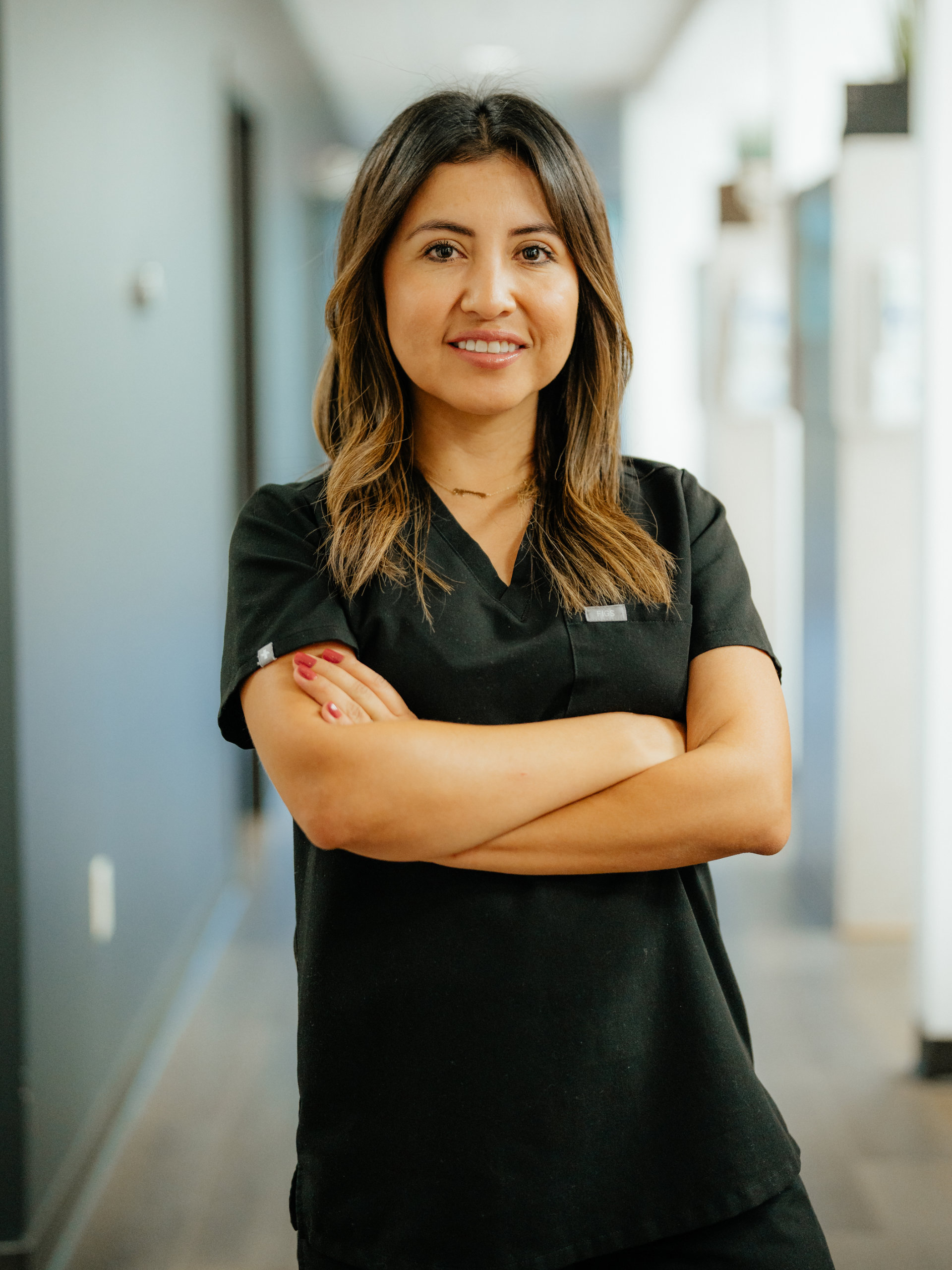 Jesica
Office Manager
Jesica grew up in Kansas and has been working in dentistry for over 10 years. Her clinical chairside experience helps her seamlessly coordinate treatment plans and appointments. She really enjoys her job and works hard to ensure patients receive the highest standard of care. Outside of work she enjoys spending time with her two dogs Milo and Minnie, family and friends.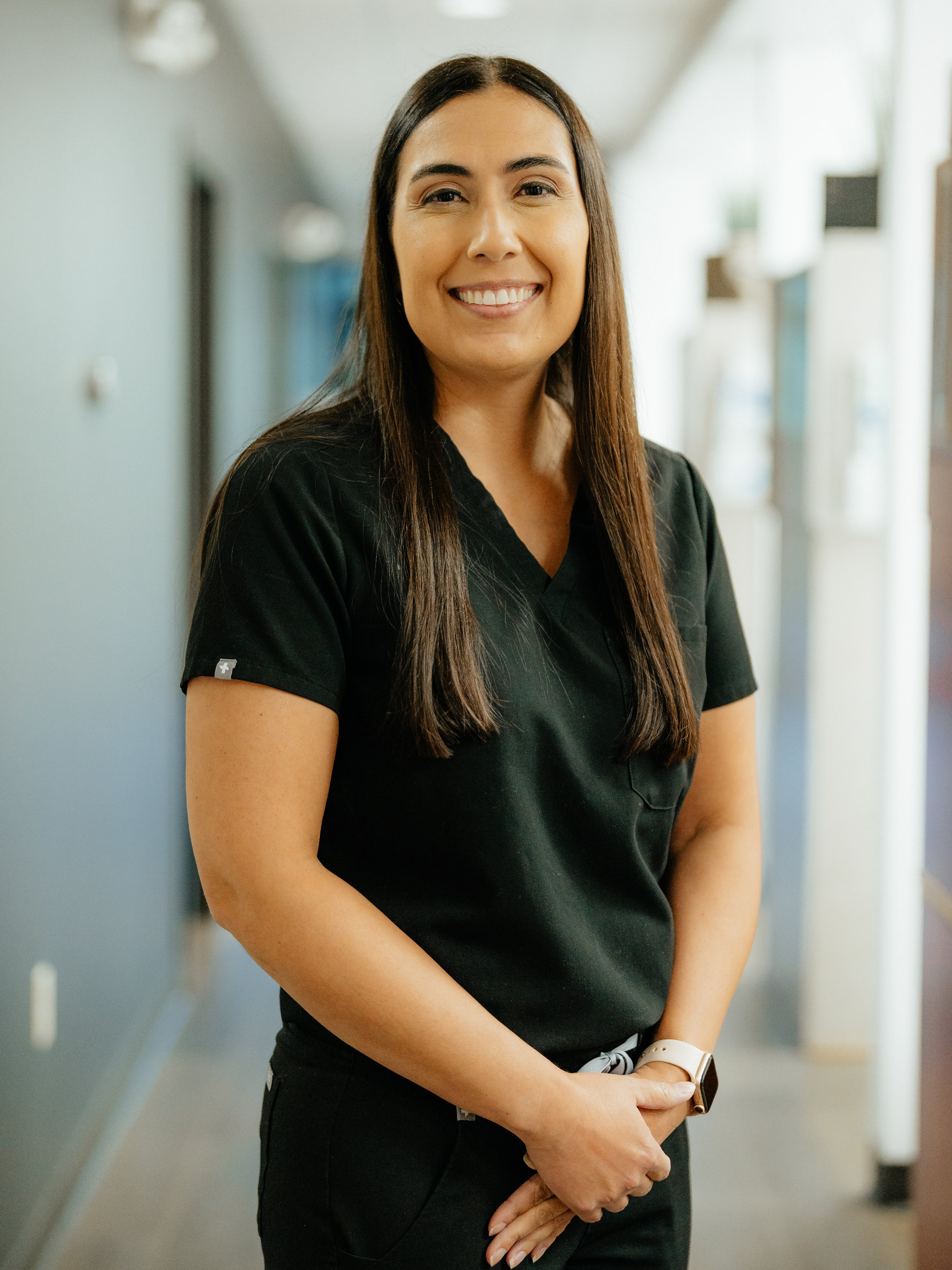 Christina
Dental Hygienist
Christina is a Registered Dental Hygienist, and graduated from Kansas State University. She then went on to graduate from UMKC School of Dentistry division of Dental Hygiene in 2007. She graduated Summa Cum Laude and was inducted into the National Dental Hygiene Honor Society, Sigma Phi Alpha, in 2007. Christina enjoys building relationships with her patients and assisting them in improving their oral health. Christina has been part of the Capstone Dentistry family since 2016. Outside of the office, Christina loves spending time with her family, husband Sal and children Anna and Will. She also enjoys spending time with family and friends, exercise, volunteering at kids' school and church activities.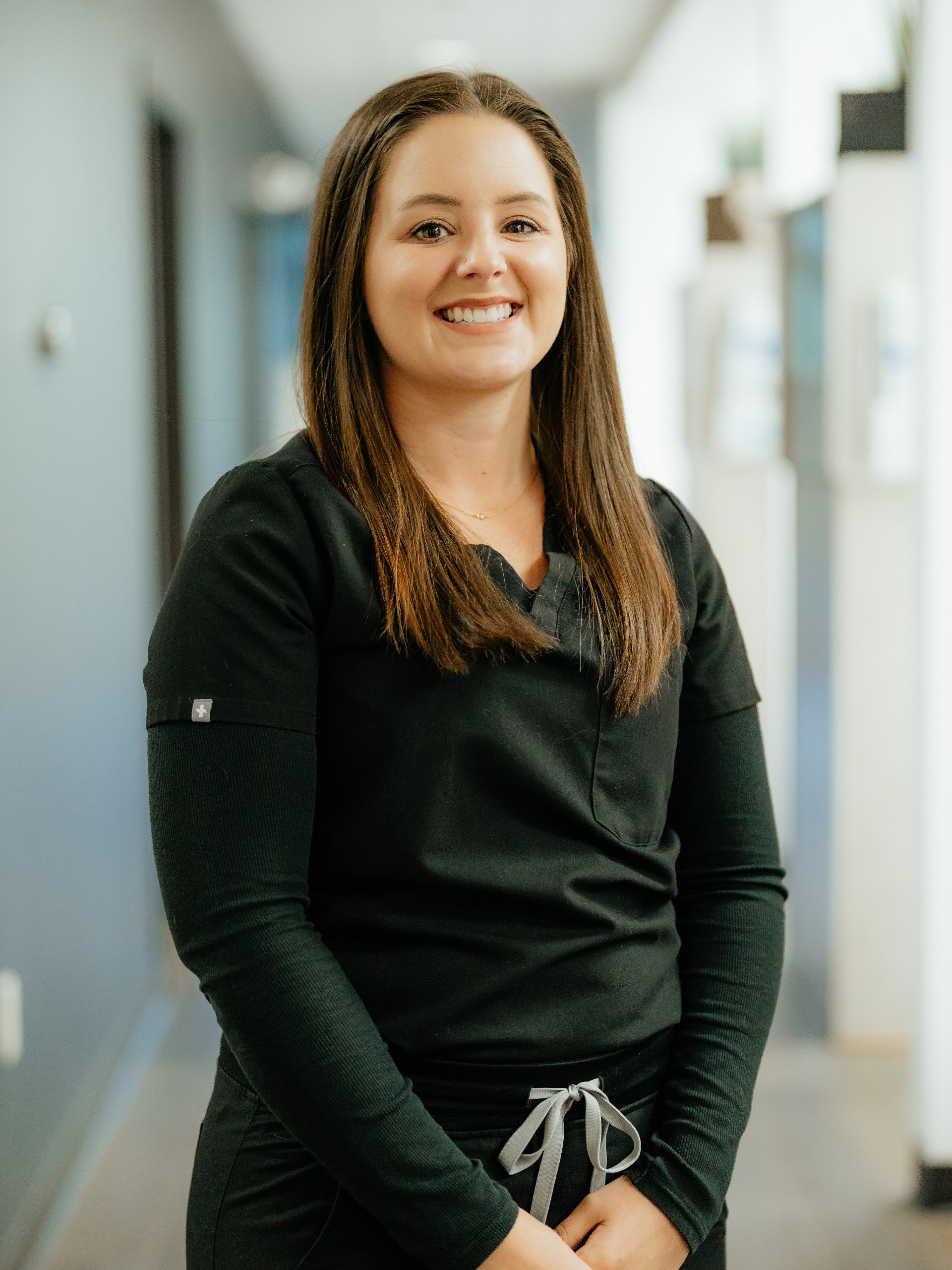 Karina
Dental Hygienist
Karina grew up in a small town in South Central Kansas. She graduated Summa Cum Laude from McPherson College with a dual bachelor's degree in Psychology and Sociology. She then went on to graduate from JCCC with an associates in Dental Hygiene in 2018. She has been a part of the Capstone Dentistry family since her graduation, and has enjoyed being part of an office that truly puts patients first! When she's not working she spends her time with family, friends, and her dog- Latte. She loves hiking, reading, drinking way too much coffee, and is always seeking out her next outdoor adventure.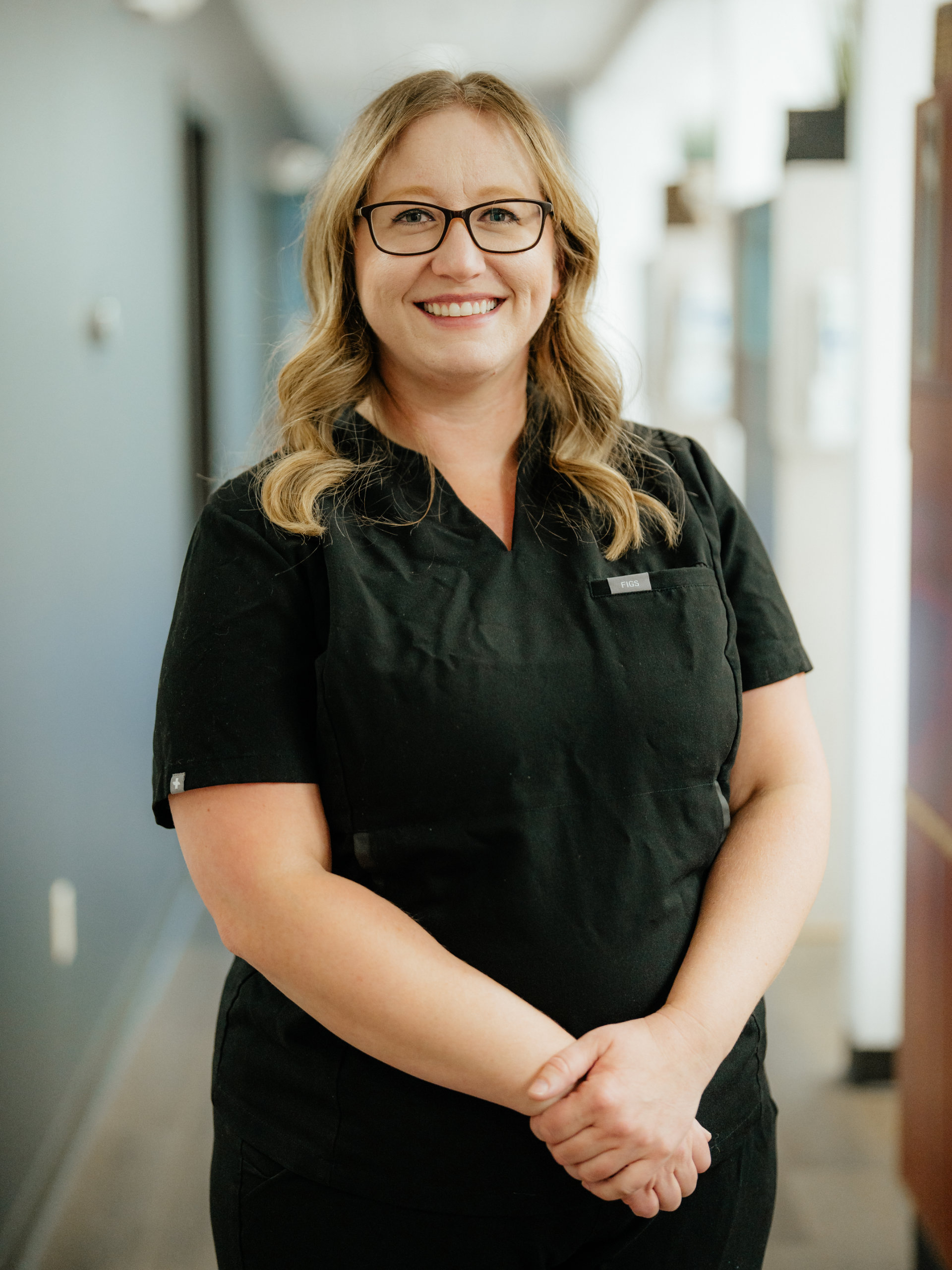 Beth
Dental Hygienist
Beth is a Kansas native and graduated from the Johnson County Community College Dental Hygiene Program in 2016. She's passionate about oral health education and enjoys sharing her knowledge with patients. She has fun researching and staying current on all things dental. Beth was with Capstone part time in 2016, experienced a relocation, and is now thrilled to be back. Her favorite part of the job is building relationships with coworkers and patients. Beth loves the team at Capstone, and the care and compassion everyone shares. She regularly volunteers with Team Smile, Mission of Mercy, and other charitable dental opportunities. Outside of the office, Beth enjoys spending time with her daughter, crafting, reading, camping, hiking, listening to live music, and cheering on the Chiefs.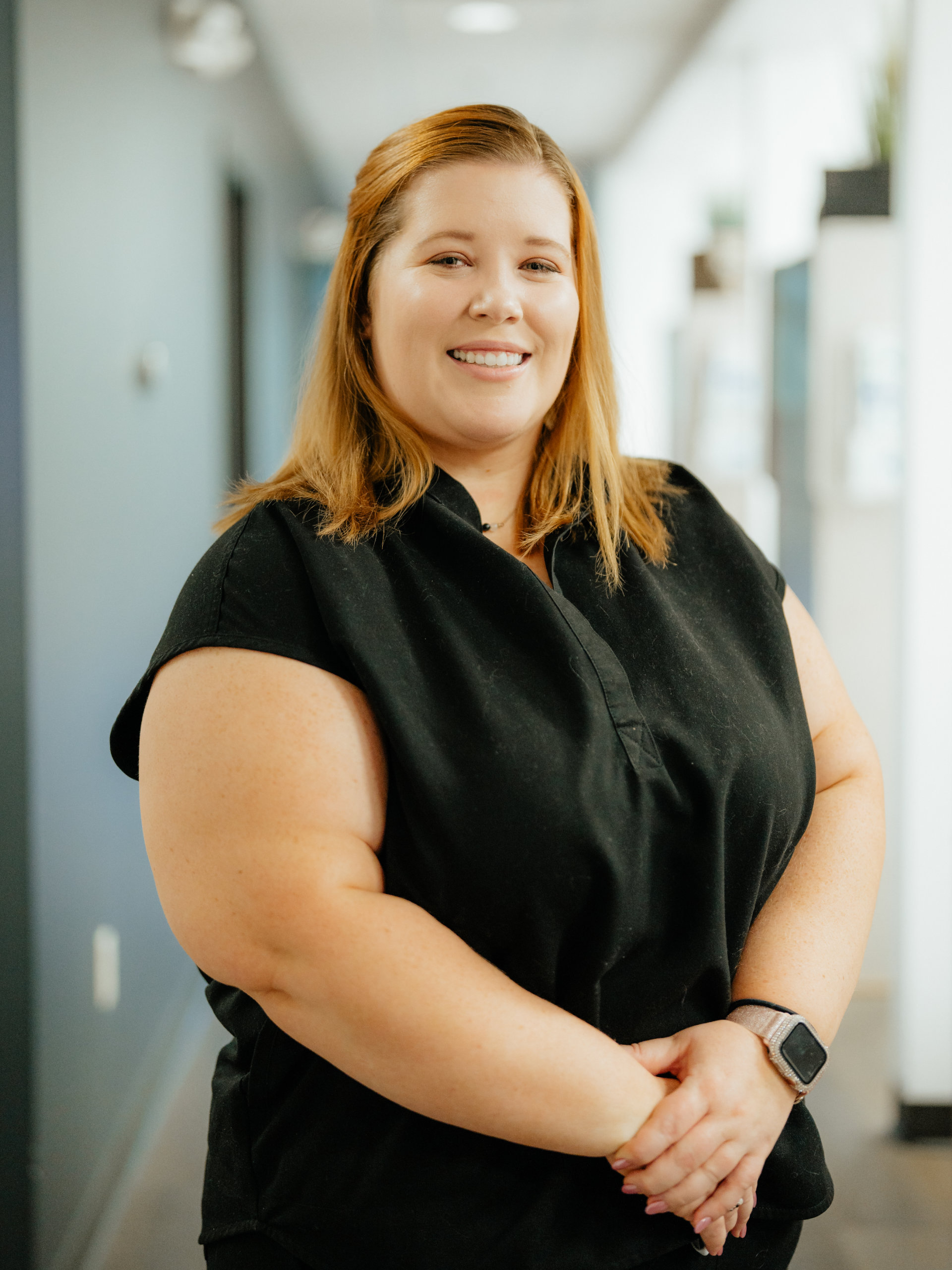 Megan
Dental Assistant
Megan has spent most of her life in Kansas. After graduating High school she attended the Art Institute International- Kansas City and obtained a degree in baking and pastry work. She spent 9 years working in that field before deciding to pursue dentistry. She's been with the Capstone family since the beginning of 2022 and is looking forward to enhancing her knowledge in the dental field. Outside of work she still loves to bake, travel, and spend time with family and friends.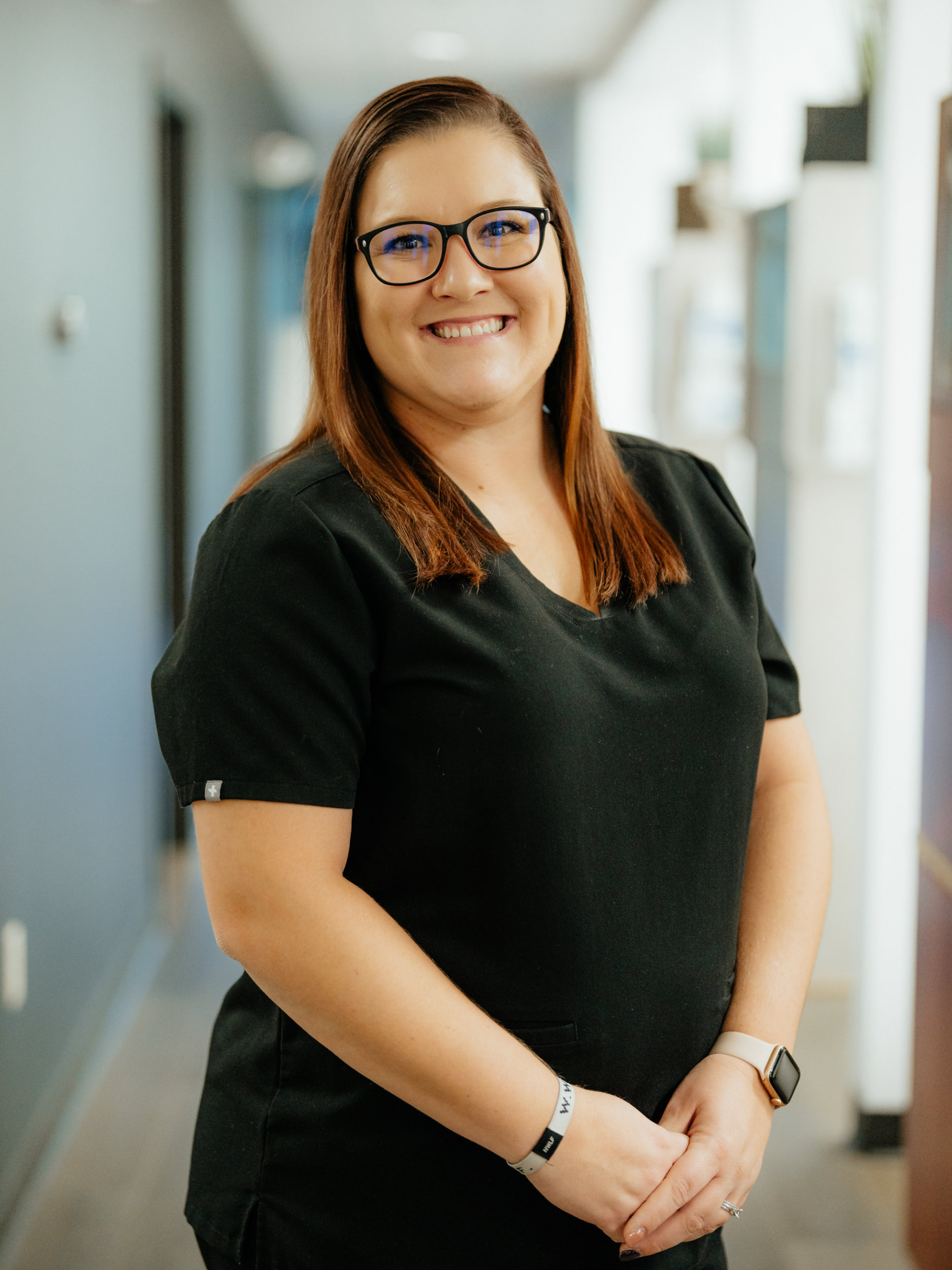 Lauren
Marketing/Scheduling Coordinator
Lauren and her family recently relocated to Kansas from San Antonio, Texas. She trained to be a dental assistant in the Army and has been in the dental field for many years. Lauren has worked in general dentistry clinics, oral surgery clinics, and endodontic offices. Prior to moving to Kansas, Lauren was a Middle School and High School teacher. Her husband is still active duty in the Army, which is what brought them to Kansas. Together, Lauren and her husband have 4 children. In her spare time Lauren enjoys reading, swimming, and spending time with her kids.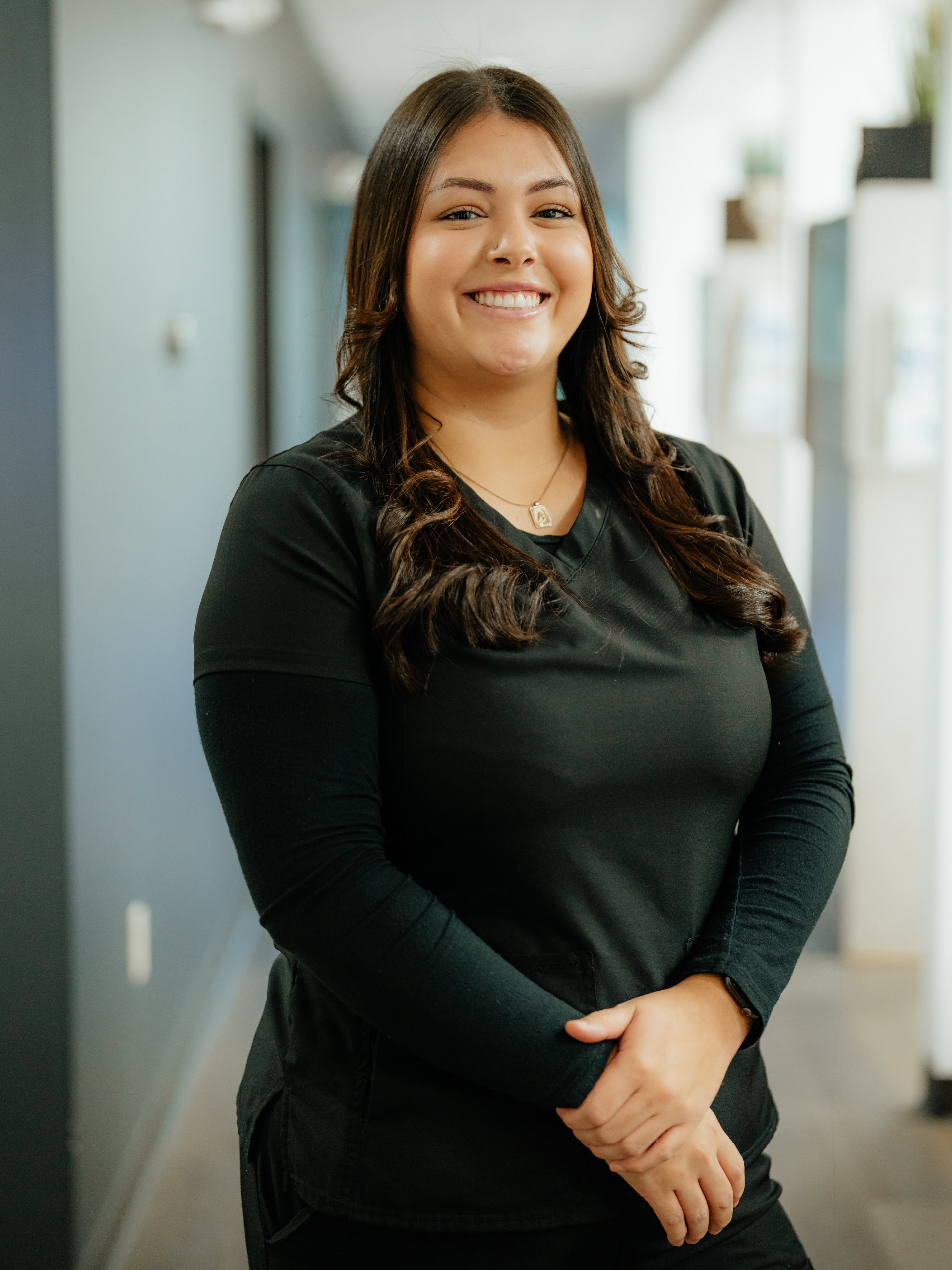 Jasmin
Dental Assistant
Jasmin was born and raised in the Kansas City area. She has been working in the dental field for nearly 2 years and throughout that has assisted with not just restoratives but oral surgery. In her spare time Jasmin likes to go horse back riding and spend time with her horse Oreo. Jasmin and her boyfriend have a 2 year old son who keeps them very busy outside of work. Jasmin has been an amazing addition to our team!